Your appointment request was successful. You will receive a confirmation email shortly
Daily open video consultation hours
We offer our patients an innovative solution to quickly receive their treatment through our video consultations, not only during the coronavirus pandemic.
Numerous patients rely on our online video consultations every day – regardless of whether they live around the corner, in the greater Munich area or are at home all over Germany.

In our virtual waiting room, we offer you the opportunity every day from 11:00 a.m. to 12:00 p.m., even without an appointment offene Videosprechstunde visit. Please note that the virtual waiting room is primarily intended for acute cases.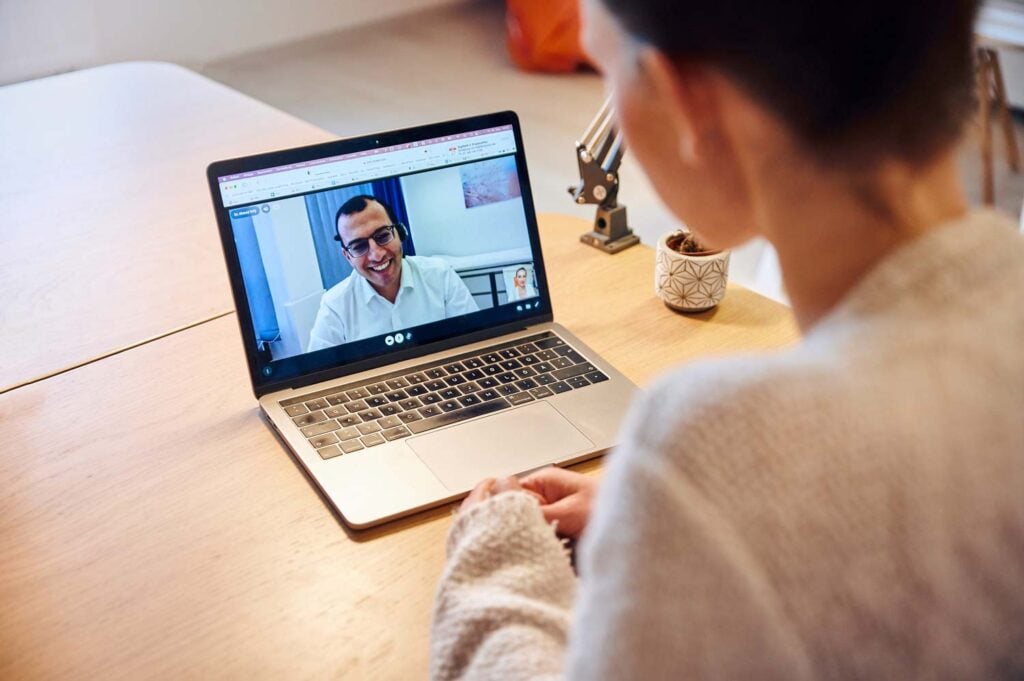 Are you looking for a GP care that goes hand in hand with other disciplines to offer the greatest possible efficiency in your treatment? Then the HzV programme (GP centralised care) may be of interest to you, as it offers interesting advantages for patients of all ages. In this health care model, the GP has a special pilot function and oversees and documents the entire course of treatment of a patient.
This eliminates cumbersome and uneconomical duplicate examinations and diagnoses, and makes treatment and therapy mesh better. To perform this pilot function, however, we need sufficient information from you. The following always applies: Participation in the HzV programme is absolutely voluntary for you.
Disease-Management-Programme (DMP)
You can reach the medical on-call service at the following number free of charge: 116117. This number can be used to reach both the general on-call service and, in some regions, the additional specialist on-call services (e.g. "ENT doctors").
We are also happy to offer home visits under certain conditions. Please note that we can only offer them in the immediate vicinity of our practice and can only treat patients who are immobile or so severely weakened due to illness that they cannot present themselves in the practice.
Certificates, expert opinions, rehabilitation applications, attestations
Ärztehaus Nymphenburg | 2nd floor
Rosa-Bavarese-Str. 1
80639 Munich
Consultation hours:
Mon–Wen: 08:00-12:00 | 15:00-18:00
Thu + Fri: 08:00-12:00
& by arrangement
Phone:
089 / 856 395 82

Ärztehaus am Stachus | 3rd floor
Neuhauserstraße 47
80331 Munich
Consultation hours:
Mon: 08:00-13:30 | 15:00-18:00
Tue + Thu + Wen: 08:00-12:00
Fri: 07:30-12:00
& by arrangement
Phone:
089 / 201 4242
Ärztehaus Nymphenburg | 3rd floor
Rosa-Bavarese-Str. 1
80639 Munich
Consultation hours:
Mon-Fri: 08:00-12:00 | 13:00-17:00
Phone:
089 / 230 257 77